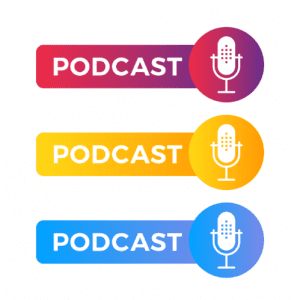 PODCASTERS BEWARE!
Written by Stephanie Pottick
You're spending time, money and effort on creating a successful podcast or radio show. You should be thinking about protecting it. After all, aren't you working hard to create insightful or fun content; demonstrate yourself as a thought leader; share information with your audience; and create a voice for your business? Well then, it's time to consider protecting your asset.
Did you know you can also monetize your podcast or radio show through advertising and licensing? Well, in many cases you can. But you need to have certain things in place before you can get started to minimize legal liability and to ensure you can legally use the content you're working so hard to create.
There may be legal potholes right in front of you that you don't see. Wherever you are in the process, it's not too late to figure out what you can do to protect your podcast and evaluate what (if any) legal exposure you have.
Here are some things to consider:
·       Is the name of your podcast unique? If not, why not? After all, you don't want to be confused with someone else's podcast.
·       Have you protected the name of your podcast? To stand out in the crowded field of shows, you should create a strong brand name and protect it. Protecting your name helps minimize infringement, both by you and someone else.  After all, you don't want to receive a cease and desist letter.
·       Do you have any graphics that were created specifically for you (like a logo)? Did you know that you probably don't own the rights to those graphics (that logo), even if you paid for them?
·       Did you know you need permission from the people you interview to broadcast them on your podcast or show? Did you know you also need permission from them if you want to license or advertise your podcast, show or in connection with a website? Are you using other people's content, including songs, images, clips and more without permission? If so, that can cost you a lot of money, and in some cases up to $150,000 per instance. Yes, that's true!
How can you find out if you're at risk?  How can you stay out of trouble? Ask a professional who works with podcasters and radio show owners. You need help to identify what is protectable and help guide you along the way as you build, grow and monetize your podcast.
Wishing you good luck and much success in your ventures!